Chery Harvester Sparkles at the Start Ceremony of Cross-Regional Summer Harvesting 2011
Release Date:2011-06-16 enlarge shrink
May 30, 2011, the Start Ceremony of Cross-Regional Summer Harvesting 2011 was held at Henan. Chery Heavy Industry participated in the activity for the first time with 10 sets of wheat harvesters.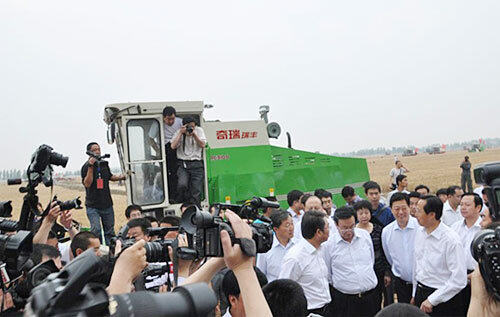 As the No.1 machine of the activity, Chery RC3100 started first at 10:30 with dozens of other harvesters following behind it. The 10 sets of Chery harvesters all adopt green appearance, which look natural, fresh and beautiful. They became the focus of the audience and the media at the site. Especially that the "No.1" machine impressed the audience much with its work efficiency and good effect.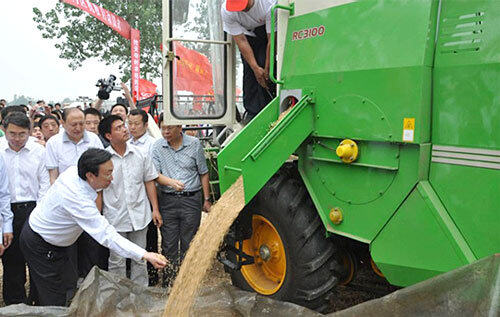 Chery Heavy Industry entered the agricultural industry in 2009. Today's good performance benefits from its modern enterprise system and management concept, and the exchange with Chery Automobile in the brand concept, technology, quality, etc. The overall strategic aim of the company is to develop into a famous equipment manufacturer in China by 2015; to become a world-famous equipment manufacturer by 2020 with sustainable development capability as the leading international equipment manufacturer; and to become the leading international machinery brand in the future. Through the activity, Chery Heavy Industry has shown itself as an important new strength in China's agricultural industry.