International Advanced Level! Zoomlion Large Sugarcane Harvester Passed the Evaluation of Scientific and Technological Achievements!
Release Date:2022-06-28 enlarge shrink
   Recently, China Agricultural Machinery Industry Association (CMAA) organized industry experts to evaluate the scientific and technological achievements of Zoomlion's "4GQH-1 large seging-type sugarcane Harvester" project through an online meeting, and finally confirmed that the product has reached the international advanced level.
    The expert group was led by Fang Xiangdong, deputy general manager of China Agricultural Machinery Academy Group Co., LTD. Chen Qiaomin, director of Nanjing Agricultural Mechanization Research Institute of Ministry of Agriculture and Rural Affairs, and Liu Qingting, professor of South China Agricultural University, as deputy leaders. The evaluation will be hosted by Hong Xianguo, executive vice president of China Agricultural Machinery Industry Association.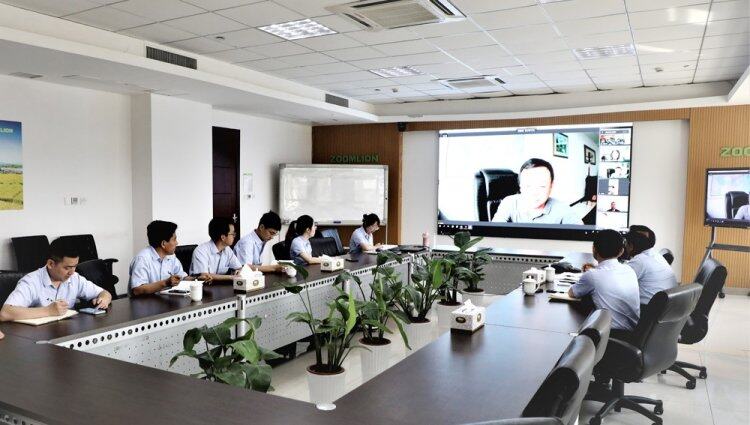 At the evaluation meeting, the expert group reviewed the technical data of the project, listened to the report and watched the video of the product operation. After inquiry, answering questions and discussion, the product was unanimously recognized by the expert group. Experts believe that the product innovation developed root cutting knife assembly adjusting mechanism, the floating anywhere copying suspension mechanism, material automatic flat, tapered transmission mechanism and key technology such as intelligent based on Beidou navigation module, which can effectively prevent the sugarcane squeeze damage and blockage, ensure the working efficiency and stable quality, achieve breakthroughs in the domestic large-scale sugarcane harvester, The company has filled the product blank of large segment-cutting sugarcane harvester in China and improved the series of small, medium and large wheeled/tracked products in China, with the results reaching the international advanced level.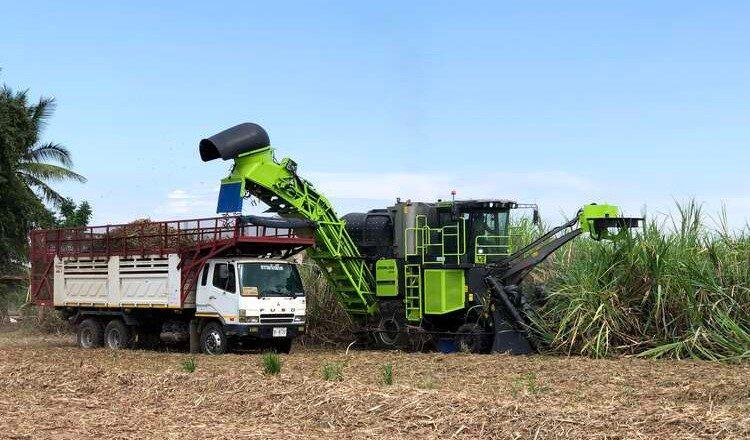 It is understood that under the background of high cost of sugar production and low mechanization level of sugarcane production, especially in the harvesting process, Zoomlion innovatively developed 4GQH-1 large segmenting sugarcane harvester. The product is developed for the needs of large plots and high-efficiency operations, integrating the functions of automatically lifting up fallen sugarcane, cutting, cutting, conveying, stripping and separating sugarcane leaves. It is suitable for single and double planting row spacing, and the harvest effect is good in high-yield fields and serious lodging plots. In addition, the intelligent, electro-hydraulic control and other technologies of the product reach the international advanced level, the vehicle movement and unloading control can achieve one-button operation, and can realize intelligent instrument monitoring and fault diagnosis.
    At present, zoomlion 4GQH-1 sugarcane harvester constantly meets the needs of the domestic market, but also goes to the vast ocean and is put into use in batches in many sugarcane producing countries in Southeast Asia, which is well received by sugarcane farmers. In the next step, Zoomlion will continue to focus on the direction of "strengthening weaknesses" in China's agricultural machinery industry, increase investment in scientific and technological innovation, introduce more advanced and applicable agricultural machinery equipment, and contribute more to the development of agricultural modernization and the realization of rural revitalization.