Liu Weimin: 50, Devoted to the Agricultural Machinery Industry
Release Date:2022-07-10 enlarge shrink
  Liu Weimin, 54 years old, is a native of Neihuang County, Anyang City, Henan Province central plain in China. These years, he basically runs small business at home. He saw increasing local people planting peanuts, and keep peanut harvesters. Most of people earned money, but he was "jealous" and bought a harvesting machines.
    "Because doing business can contact more people and some people said a peanut harvesting machine can earn hundreds of fund in a year, and just busy for more than a month.I think I was not busy and I can also raise the peanut harvesting machine.In 2018, I got the farm machinery driving license and also bought a peanut harvesting machine." said Liu.
    According to Liu's words, the peanut harvesting machine he bought is from Zhengzhou Zhonglian Harvest Machinery Co., LTD. 2018 4HZJ-2500 self-walking peanut pick up harvester.Why did he choose Zhonglian peanut harvester machine in the first time? Liu said: "Because many people around me buy Zhonglian machines. When I'm going to buy peanut harvester, they told me that this brand is very well. I still tried to this machine before,then bought one in early 2018."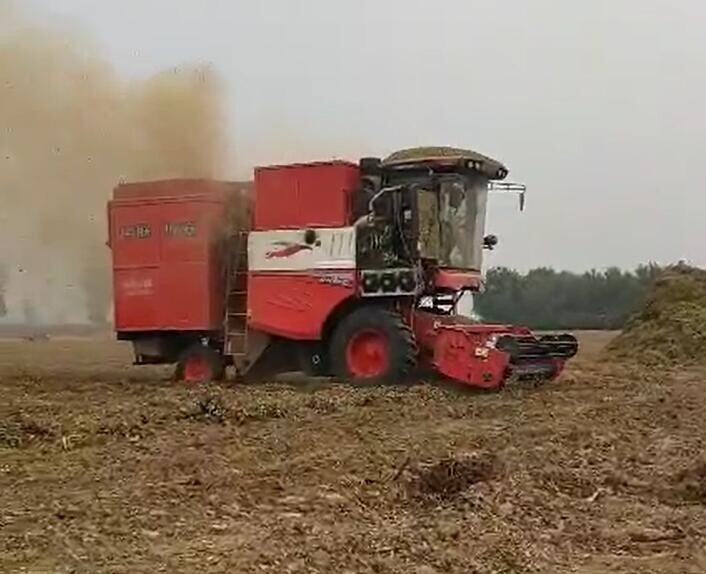 Liu recalled that he had done more than one thousand mu of work in the first year. "Because it was the first time to operate it, I was not familiar with it, but I was very satisfied with the amount of work." In the following years, Through local operations and cross-regional operations in Hebei, Hubei and other places, Liu's work volume is about 1,500-2,000 mu per year, and he can earn more than 100,000 yuan per year by this machine. In the previous two years, Liu also used the money earned by Zhonglian Harvest machine to buy a wheat machine mainly harvested wheat locally.
    In 2021, Henan weather is bad, which has also caused a certain effect on the Zhonglian Harvest machine. Liu said: "Because of the weather, people work is difficult, machine also slowly, but this machine in wet lands working efficiency can be a little higher than other brand, which let me work within the expected range."
    Liu was very satisfied with the after-sales service of Zhonglian Harvest. He said, "The first machine has been used for two operating seasons with no major problems basically. If there are small problems that need to be dealt with on site, they can be solved quickly by making a phone call."
    Feeling the good use of the product and the rich returns, Liu bought two new ones in 2020 and 2021, while the old one still sold for a lower price even in the second-hand market. "Buying a new one has three benefits, convenient, and better performance of the new one." said Liu.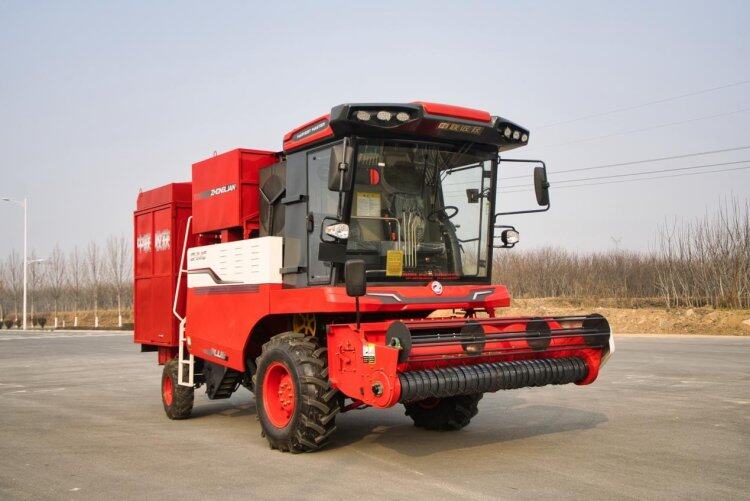 From Henan peanut harvest season this year have more than a month of time, Liu plan this year in addition to the local charge, add Hubei, Hebei and other places, "this year actually thinking about to buy 1 machine again, but I could not find a right person to run. If it is possible, I will buy some other machines at the end of the year." said Liu.
    Liu started to work as an agricultural mechanic at the age of 50. He met "good friends" like Zhonglian, which gave him confidence to continue to develop in the agricultural machinery industry. I believe in the future, Liu can create a better life with the help of Zhonglian.