Construction Machinery "Country Four" Delay? What should Agricultural Machinery to do
Release Date:2022-07-26 enlarge shrink
  Will non-road "Country 4" be extended?
    At the first press conference of China Construction Machinery Association held on July 22, China Construction Machinery Association announced a big news -- it is applying to the Department of Atmospheric Environment of the Ministry of Ecology and Environment to postpone the implementation of "National Fourth" in construction machinery industry to April 1, 2023.
    According to the original plan of the Ministry of Ecology and Environment, from December 1, 2022, all non-road mobile machinery of 560kW and below and the diesel engine installed in it should meet the requirements of pollutant emission control technology of non-road diesel mobile machinery.
    As an important part of non-road moving machinery, agricultural machinery and construction machinery industry bear the brunt.
    Although China construction machinery industry association report has yet to get a response, but affected by the superposition of a variety of adverse factors at home and abroad in recent years, engineering machinery enterprises are facing market pressure, from reducing enterprise operating pressure, maintain stable industry sustainable development point of view, does not exclude the engineering machinery four emissions standards implementation time delay, Thus providing more time for the industry to upgrade.
    Compared with the construction machinery industry, the upgrade of national IV emission standards for agricultural machinery is facing more difficulties.
    According to industry experts, China iv emission engines must use an external particle catcher (DPF) to meet emission standards. The use of external particle traps presents many new problems. The configuration of DPF causes the temperature of diesel engine to rise, The tractor and the heat dissipation area of harvester and radiator to increase. The prevention and control measures of ignition in harvester with higher engine temperature should be reconsidered. As external equipment such as DPF and urea tank has a large volume, whether the structure of small harvester and tractor needs to be adjusted or not, many new problems can not be solved by simple modification on the existing products, so new design and test and testing of the whole machine are needed.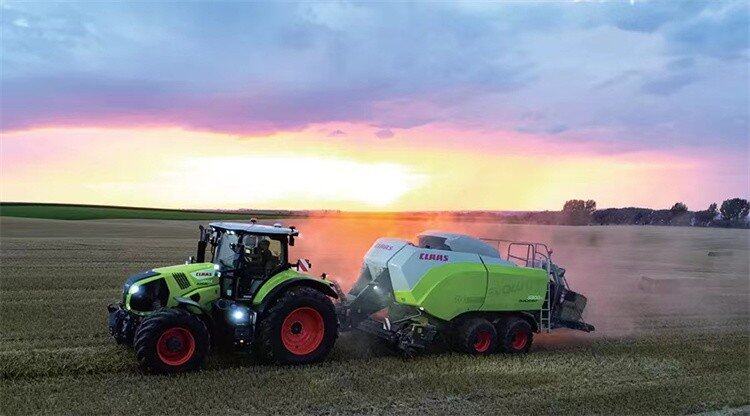 Now, the time has come to the end of July, only more than four months before the upgrade of national iv emission standards. Since construction machinery has submitted a report on the delay of implementation of national IV Emission Standards for Non-road mobile construction Machinery, will the agricultural machinery industry take relevant actions?
    In fact, as early as 2015, under the leadership of The China Agricultural Machinery Industry Association, the agricultural machinery industry applied for an extension of the national iii emission standard upgrade. At that time, the Ministry of Environmental Protection listened to a number of agricultural machinery enterprises on the national three emissions switch report. Many enterprises reflect that because agricultural machinery products production and sales season is very concentrated, the short-term digestion of national ii emissions is very difficult; The lag of performance matching test, vehicle calibration, after-sale technical service and diesel engine supply between non-road diesel engines and agricultural machinery products also adversely affects the implementation of the standard. And finally for the agricultural machinery industry diesel engine country two or three to win an eight-month extension time.
    Some industry insiders believe that the national iv emission standard upgrade has reserved enough time for agricultural machinery enterprises, and in the past two years, a number of domestic diesel engine enterprises and agricultural machinery host enterprises have launched national IV products, which means that the agricultural machinery industry has already had the basis of national IV emission upgrade, and there is no need to delay processing. Moreover, if the emission upgrade of Country iv is delayed, it is too unfair for enterprises that have already done a good job of switching from Country IV products.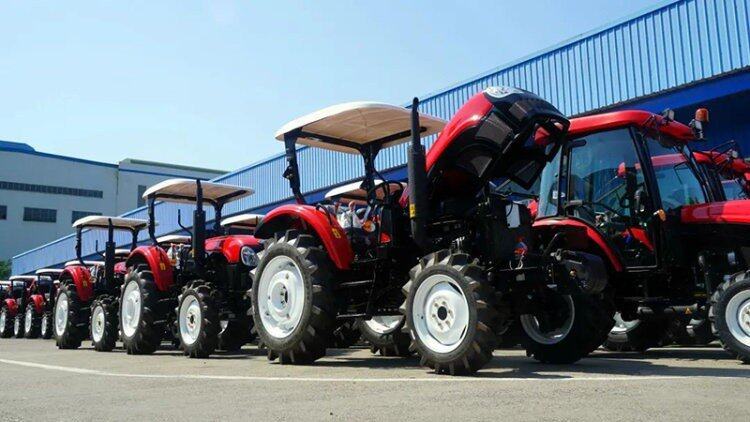 However, there is also a view that the agricultural machinery industry still needs more time to prepare for the national IV emission standard upgrade. As agricultural production tools, agricultural machinery must go through a long period of field verification before it can be put on the market, otherwise it will have a negative impact on food security.
    In addition, at present, most of the domestic agricultural machinery enterprises of the fourth product is still not up to the requirements of batch listing. There are even rumors in the industry that many small and medium-sized agricultural machinery enterprises choose to "lie flat" in the face of the upgrade of national IV emission standards, and choose to put national III products into the second-hand agricultural machinery market by some means when the deadline comes, and they can still make a certain profit.
    For domestic agricultural machinery users, the upgrade of national iv emission standards is considered to be "foolproof". First of all, we must bear the product price increase brought by the upgrade of emission labeling in The fourth country, and then act as the "guinea pig" of many agricultural machinery in the fourth country.
    After all, domestic agricultural machinery enterprises are very short of professionals with national IV upgrade, and most enterprises can only achieve the stability of national IV products through continuous upgrading and improvement. The loss caused by unstable agricultural machinery products is also a big problem.
    So far, no industry association has commented on the news.