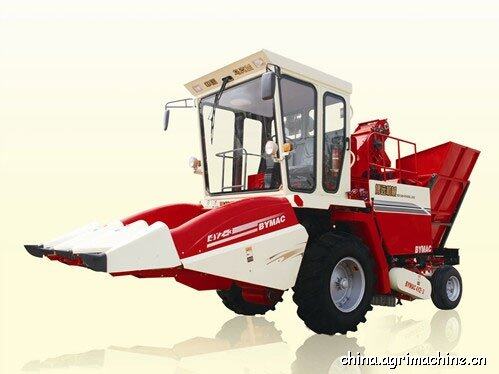 BOYO 4YZ-3 corn combine harvester
1. European technology is introduced and improved to manufacture corn header. New type stem drawing roller and striping device is adopted. Chain wheel is processed by striking and forging to make it anti-abrasive, reliable, mature, economical and with long service life.
2. Corn headers adopt specialized glass fiber protecting hood, which is corrosion-resistant, with low noise and non-deforming.
3. Double motor driving is adopted, power output is harmonious and strong.
4,Specially developed chassis is proved durable after years of use.
5. Machine structure is reasonable and compact, turning is convenient and flexible when operating in field, suitable for operating in small field plots. Large granary silo of 2.5m3 effectively reduces machine ancillary time and improves total working efficiency.
6. Mid crusher adopts self-grinding sharp blades with reasonable power transmission to achieve ideal result of crushing and returning straws to fields. Straight or curved blades can be chosen.
7. Matured and specialized automobile clutch is adopted, torque transmission is reliable and durable. Collar shift technology is used for agile operation and comfortable driving.
8. Working efficiency is increased several times than backpack or other type of corn harvester, thus profitability is significantly raised with quick investment return.
Model
4YZ-3
4YZ-3B (peeling-off)
harvest row number (rows)
3
3
header interval (mm)
600
600
working width (mm)
2100
2100
adaptive interval (mm)
400-800
400-800
front/rear wheel track(mm)
1640
1640
front/rear wheel base(mm)
2850
2850
Dimensions LxWxH(mm)
6400*2150*3350
7600*2150*3550
driving force
YC48110Z-T10
LR4A3L-H96
rated power (kw/HP)
83/113
90/123
rated rotate speed (rpm)
2400
2400
total weight (kg)
4850
5800
working performance (acre/h)
0.833 – 2
0.833 – 2
optional equipments
standard straw swathing type standard silage recycling type